©2004 SafeFreight Consultancy. All rights reserved.


Not all DGSA Services are the same
At SafeFreight Consultancy we pride ourselves in providing our customers with a complete DGSA package that has been specifically tailored to suit your business.
Each DGSA package consists of: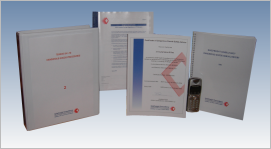 A DANGEROUS GOODS PROCEDURE MANUAL that contains easy to follow up to date work instructions.
A NEWSLETTER detailing forthcoming legislation changes, articles and other relevant information.

Access to a QUALIFIED DANGEROUS GOODS SAFETY ADVISER to answer any questions or queries
In addition to all the above we also:
In the unfortunate event of an accident or incident involving dangerous goods we will prepare an ACCIDENT/INCIDENT REPORT for you.
Keeping you 100% Compliant
Produce an ANNUAL REPORT for your company, as required by the Transport of Dangerous Goods (Safety Advisers) Regulations.





You are here:
Home
> DGSA Service